Report: Murderer of Brittany Watts may have been motivated by intense racial animus
Last July
during her lunch break in downtown Atlanta, 26 year old Brittany Watts was
ambushed and shot dead
by a young security guard named Nkosi Thandiwe, who then shot two other women, one of them
seriously
.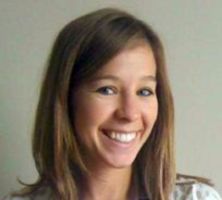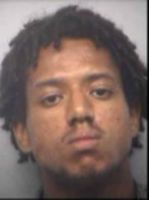 Brittany Watts and the individual who ended her life
There was no evident motive for the attack, other than what I termed Sudden Savage Syndrome (the African-American equivalent of Sudden Jihad Syndrome). Now it has come out, in documents included in a suit against Thandiwe's employer, as
reported
by WSBTV (
via
Paul Kersey), that Thandiwe had a known history of intense hostility toward people of another race. Interestingly, the lawsuit and accompanying documents do not name that other race. Perhaps it's because they were written by white people, and—as great conservatives such as Maggie Gallagher and the late Richard John Neuhaus have always emphasized—it is racist for white people to think of themselves as white, or even to think that there is such a thing as white people.
Indeed, as VFR reader Gerald M. suggested yesterday, the reason John Derbyshire and Robert Weissberg were expelled from NRO was that "they were writing, or speaking, as self-conscious whites, as members of a group. At National Review, prime enforcer of the mainstream conservative dogma that we are all raceless, colorblind individuals, such behavior—even when it occurs in far away venues—can no longer be permitted."
(Note: there is confusion over the spelling of Watts's first name. Some news stories spell it Brittney, some Brittany.)

Posted by Lawrence Auster at April 12, 2012 03:40 PM | Send