Security guard ambushes and murders woman as she drives out of Atlanta parking garage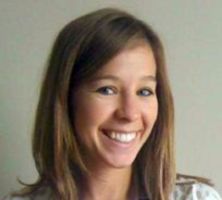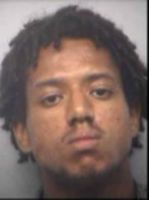 Britney Watts and the individual who ended her life
Nkosi Thandiwe
, 22, had worked for the last year as a security guard in the Proscenium building in downtown Atlanta. Britney Watts, a 26 year old Atlanta native who had recently returned to the state from Florida with her husband, worked for a business located in the building. Last Friday at lunchtime, as Watts was either entering or leaving a parking garage across the street from the Proscenium building in her car, Thandiwe, who had stationed himself in a place from which to ambush her, shot her in the neck, killing her. (Correction, July 21: Watts was not driving her car when Thandiwe shot her. He had stationed himself near her car, and as she approached the car, he shot her in the neck. Then he got into the car and drove off.) Then Thandiwe got into Watts's car and as he was exiting the parking garage shot two other young women, Lauren Garcia and Tiffany Ferenczy, wounding the latter seriously. On Friday evening he turned himself in to the police.
Authorities say it is doubtful that the killer knew Watts personally and they say they have no idea as to his motive. So it looks like an example of what we might call Sudden Savage Syndrome—a causeless, motiveless act of sheer mayhem, cruelty and destruction, the potential for which was lurking within the person and which is suddenly released, perhaps set off by some increase of stress or tension. It is a variant on Sudden Jihad Syndrome.
Thandiwe is not from a poor family. His mother is a constitutional lawyer who campaigns against the death penalty. Here's one of the stories in the Atlanta Journal-Constitution (via SBPDL).
Note that in this entry so far I've made no mention of race. I've simply reported the story (along with the photographs of victim and killer) as I found it in the AJC. The only difference is that this blog entry does not imitate the absolutely affectless, neutral tone of the AJC article, a tone which suggests that Thandiwe had, say, parked Watts's car rather than ambushed her and shot her dead in her car. It is the tone universally reserved for all mainstream media articles about murders of people of a certain race committed by people of a certain other race.
So now I've mentioned race, but I still haven't mentioned any specific race or races. I'm trying, in my own way, to be "respectable" here.
Nicholas Stix has more on the suspect's background. An acquaintance of Thandiwe's tells Stix he is a recent college graduate and has never been in trouble.
(The AJC speaks of "parking deck" rather than parking garage. But it means the same thing.)
- end of initial entry -

David B. writes:
Here is the latest on what is called the "Midtown Killing." The self-confessed perpetrator is described as an "unlikely killer and a "nice guy."

"It was the randomness of it," said Dick Reed, a media analyst in Berkeley, California. After the initial shock, he said, it's the mystery, the unknowns, that hold people's interest.

There's the word "random" again.
LA writes:
Well, the fact that he had never shown violent predilections before backs up my theory of "Sudden Savage Syndrome."

Also, I just did a search on the Web to see if anyone had used "Sudden Savage Syndrome" before. There was one previous use of it—by Mark Jaws in a VFR entry this past April, about a flash mob of gangbangers organized by twitter shooting a man on the Venice, California boardwalk as a "human tidal wave" fled in panic.

Mr. Jaws wrote:

There must be something comparable to "Sudden Jihad Syndrome" among the gang-banging class. Perhaps "Sudden Savage Syndrome" would be apt.
Mark Jaws writes:
Well, if you have been on the receiving end of Sudden Savage Syndrome as I was several times in my youth, you are more likely to describe it correctly.

Its origins are simple. The black man will always be at the bottom of the development ladder, be he in Colombia, Puerto Rico, Brazil, England, Germany, Canada, or the USA. Sudden Savage Syndrome is not really sudden, but it is usually preceded by the "The Natives Are Getting Restless" Phase, which is caused by the black man's realization that despite the endless rounds of spoonfed egalitarianism, he is always overtaken by the white, the Asian, the Hindu, and, yes, even the Mestizo Hispanic. He comes to hate himself and those around him who are smarter and work harder—even when he is born into favorable, affirmative action driven circumstances.
Posted by Lawrence Auster at July 19, 2011 07:24 AM | Send