Trashy Olympic athletes, cont.
Jessica K.
writes:
Members of the Swedish female handball team throw gang signs as they party in Jamaican gold medal winner Usain Bolt's room: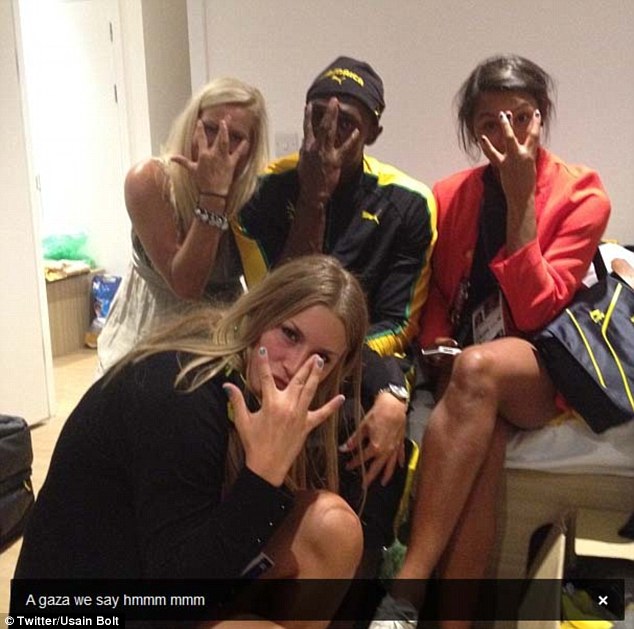 Bolt posted this photograph on Twitter and Instagram early this morning. It shows
him posing with three Swedish handball players in the Olympic Village.
The story (which a carries a note of approval and delight) is from the Daily Mail.
Posted by Lawrence Auster at August 09, 2012 12:19 PM | Send