Who is Obama's model?
A week
ago I
posted
this photo of Obama with the caption: "Is posing like an emperor conduct grossly incompatible with the U.S. presidency? How about
waging war without congressional approval
?"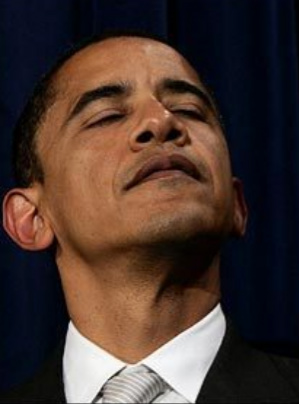 Reader James R. then pointed out that Obama in the photo doesn't look like an emperor, since no self-respecting emperor would assume such a comically self-worshipful pose. He said that Obama looks like Mussolini: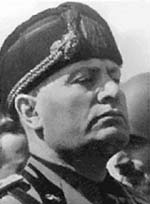 But didn't Mussolini see himself as the
founder of a new Roman empire
?
Posted by Lawrence Auster at May 27, 2011 05:59 PM | Send