Death of an Alpha
Last evening
I came upon the story of the apparent suicide by hanging of Ryan Jenkins, the wealthy Canadian and former reality TV show contestant who was wanted in the murder of his ex-wife or ex-girlfriend, bombshell model Jasmine Fiore, and added it
here
. It's the oldest story there is, except for what he did to her body after he killed her, knocking out her teeth and cutting off her fingers to prevent her from being identified (can you imagine what a person has to do to knock out the teeth of a dead body, and it's the body of a woman he's loved?), and how the police identified the body by means of the identification number on Jasmine's silicone breast implants. That's got to be a first in forensics, which will surely find its way onto one of the only TV shows I watch,
Forensic Files
. But perhaps not, as the case is so straightforward it wouldn't seem to to offer enough material for an entire half-hour episode.
Oddly, when I Googled his name the first item on his death was tenth down on the results list; most of the stories are on the police hunt. But here is an interesting reader's comment relating to what would have happened if Jenkins had been arrested alive within the borders of our morally and socially superior northern neighbor:
Good. Rot in hell you bastard.

I'm Canadian, and I was p____d that he made his way back here. Canada would have never sent his a__ back if there was any chance this piece of garbage would be executed. I'm just glad he's not going to get an easy-peasy sentence here and be home free in no time. Glad, glad, glad!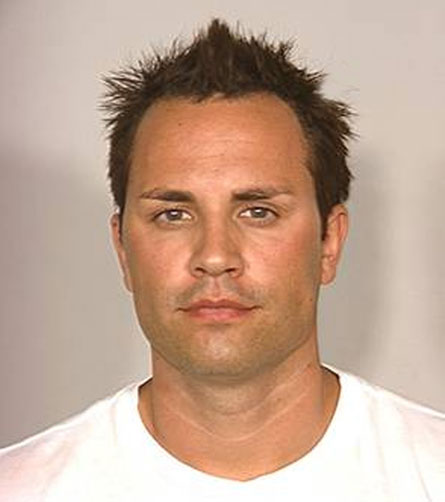 Jenkins is right of out of a Travis McGee novel—exactly the dangerous-looking, predatory type that Travis is usually hunting down. Except of course that McGee villains don't hang themselves in Canadian motel rooms. They do stuff like ambush Travis when he discovers their secret lair in the Yucatan jungle.
Posted by Lawrence Auster at August 24, 2009 09:12 AM | Send