Debbie Wasserman Schultz
To paraphrase
Henry II, who will rid me of this Marxist Medusa?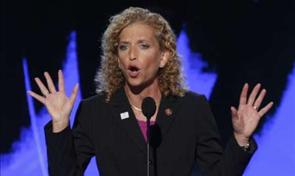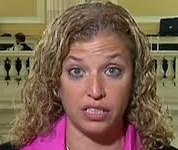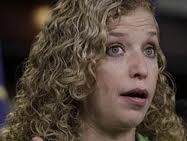 Talk about the liberal culture's growing attraction to
horror and primal fear
!
- end of initial entry -
Gintas writes:
The Gorgons of Liberalism: Schultz, Nancy Pelosi, Hillary Clinton, Madeleine Albright. Maxine Waters, and Dianne Feinstein could be listed.

It is too bad you didn't post this on Halloween, it would have been fitting, you could have called it: The Horror Show of Powerful Liberal Women
A. writes:
Usually when I see a picture of Debbie W-S, I get a mental image of a komodo dragon, or sometimes an iguana. I half expect her to flick her tongue in and out.
Posted by Lawrence Auster at November 01, 2012 12:51 PM | Send