The empty debate podium
Paul K.
writes:
Clint Eastwood's performance was not wasted.

Here's the latest New Yorker cover. The artist, Barry Blitt, also did the 2008 cover that showed Barack as a Muslim and Michelle as a Black Panther.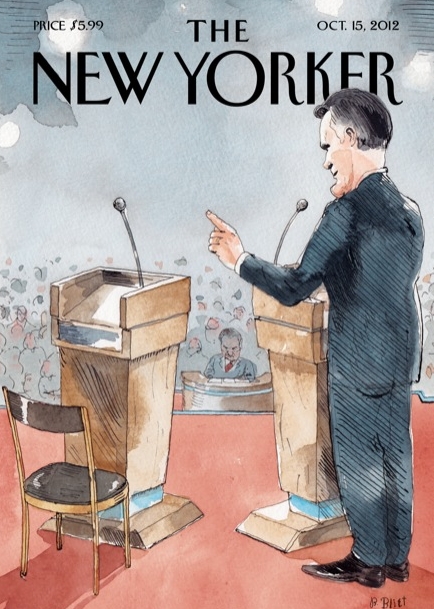 LA writes:
Hmm, Obama has been called an empty black suit (by the traditionalist-conservative VFR), an empty chair (by social liberal / fiscal conservative Clint Eastwood), and now an empty debate podium (by the left-liberal New Yorker). Or rather The New Yorker is calling him an empty chair at an empty debate podium. Do these converging metaphors signal some sort of emerging consensus about the man?

Posted by Lawrence Auster at October 06, 2012 09:29 AM | Send