Another white female police officer who joined her life with a black male police officer and ended up dead
Jessica K.
writes:
The article I sent about the UK female police detective being beaten to death by her "partner" reminded me of this story from 2009, in which a black Detroit police officer named Edward Williams killed his fellow police officer wife Patricia before turning the gun on himself. I hadn't discovered your site back then, but I still remember what struck me about the image of that dead couple.

Just take a look at her: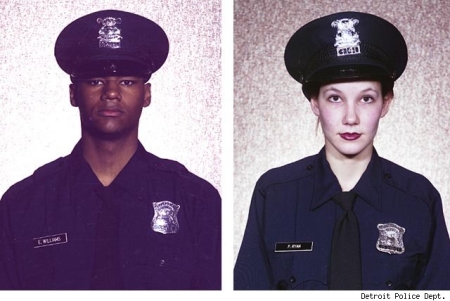 Does she not strike you as a girl playing dress up in a grown-up's uniform? What mad system could send such a helpless-looking small woman onto the lawless streets of Detroit?

Posted by Lawrence Auster at June 26, 2012 03:54 PM | Send