Trayvon, the fake and the real
Here is
the single most frequently published photograph of Trayvon Martin, the one that the major media kept using even after they were fully aware that it was several years old and was not a representation of what Martin looked like the night he was killed. They didn't care that the photograph was dishonest. By continuing to use it, they were demonstrating their criminal nature—that they would simply do whatever they wanted to do.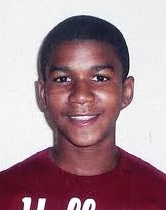 And here is a photograph of Martin I just
came upon
for the first time—not the relatively harmless looking 13 or 14 year old above, but a filled-out, formidable young man, someone with some meat on him, someone capable of doing damage, someone with a potential for violence beneath that half-genial, half-menacing smile that could easily turn to full menace.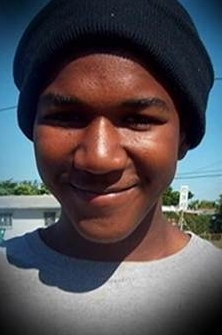 If we lived in a just world, every one of the lying liberals who has promulgated and supported the promulgation of the dishonest, several-year-old photograph of Trayvon Martin, would run into his own Trayvon Martin—or, more likely, his own feral pack of Trayvon Martins, in some street or alleyway some night.
Posted by Lawrence Auster at April 22, 2012 01:39 PM | Send