Once you give "rights" to homosexuality, society can never be at peace again
A high
school teacher in Union, New Jersey (not to be confused with Union City) has been put on leave since last September and threatened with loss of her job over anti-homosexual remarks she made on Facebook. As
reported
at the
Daily Mail
:
Tenure charges were formally filed against high school English teacher Viki Knox, 50, last month after she was placed on leave in September for words her school board argues to be potentially harmful to their students.

'Why parade your unnatural immoral behaviors before the rest of us?' a Facebook user with her name wrote calling homosexuality 'a perverted spirit,' 'sin,' and which 'breeds like cancer,' according to NJ.com.

Ms Knox, who was the faculty adviser to Union High School's Bible study group, is believed to have been upset over a school display marking Lesbian Gay Bisexual Transgender History Month.
Which raises the question: how is a teacher
supposed
to react, when she sees her school, her town, her society doing such a sick thing as honoring "Lesbian Gay Bisexual Transgender History Month"? Accommodate herself to it? Remain placidly silent? Keep any critical thoughts she may have strictly private? Why should she have to do this?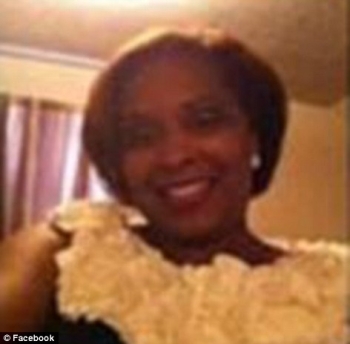 Viki Knox: called homosexuality "a perverted spirit" and a sin.
It's the old issue. No matter how much liberalism tells us that homosexual conduct, and now even the ultimate perversion, transgenderism, are not only normal and must be tolerated, but are wonderful and must be celebrated, a large number of people will never accept that. Which means that the liberal order cannot normalize and empower homosexuality and transgenderism without silencing and punishing everyone who objects, thus turning society into a homosexualist tyranny.
- end of initial entry -

KO writes:
It seems a disproportionate number of the victims of homosexual PC in these reports from Britain and America are black (and Christian). Their courage needs highlighting as much as reports of black wildings.
Posted by Lawrence Auster at January 16, 2012 11:15 AM | Send