White woman on her knees begs forgiveness of black man for white racism
Jonathan W.
writes:
Last summer you described this picture as one of the most pathetic sights you had ever seen: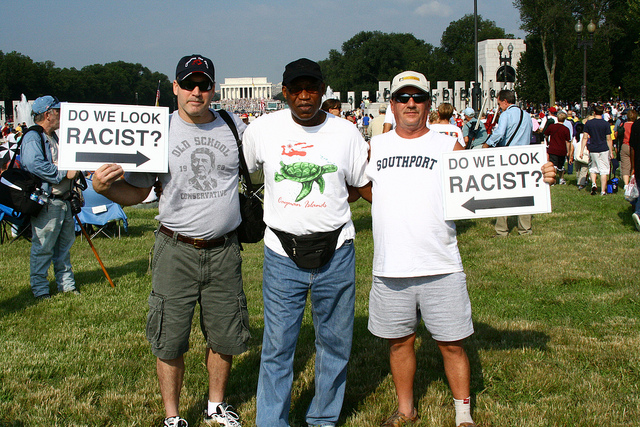 This new one eclipses that in my opinion: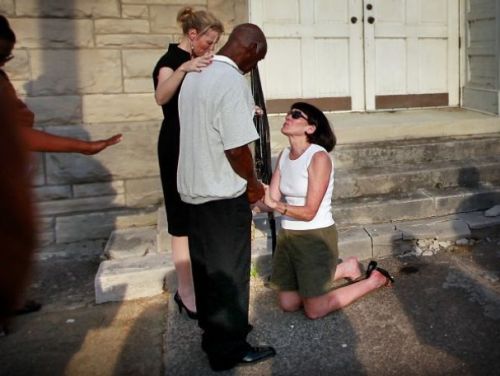 Nina Tayloe asks Brown Berry, 75, for forgiveness Sunday during a prayer
meeting at Clayborn Temple. More than two dozen people gathered outside
the church in support of the upcoming dedication of the Dr. Martin Luther
King Jr. memorial in Washington.
Comments

BS writes:
Am I supposed to hate this much? It does not seem healthy, but I am hateful of every image I see.

Am I too concerned about the future of the West? I trust that God has a conclusion that is just, but the meanwhile is unbearable.
Posted by Lawrence Auster at August 08, 2011 10:20 AM | Send