A new type of Bimbo eruption
The "Bimbo"
in question is
Bimbo Ayelobola
, who, as we discussed the other day, came from Africa to Britain in order to give birth to her quintuplets (at a cost of £200,000) and have them taken care of, as long as their special needs exists, by the British taxpayer. Hey, if it's ok with Britain, why shouldn't it be ok with Bimbo?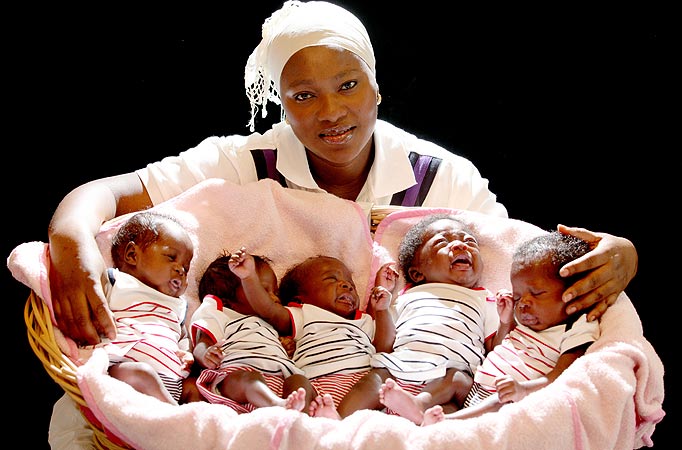 Bimbo Ayelabola with her British-born babies
Or, as John of Gaunt might have had it, if his
prophecy
had extended 600 years into the future,
This fortress built by Nature for herself
Against infection and the hand of war,
This happy breed of men, this little world,
This precious Bimbo eruption set in the silver sea….

Posted by Lawrence Auster at July 08, 2011 11:00 AM | Send