Housekeeping manager at luxury New York hotel stalks and slays beautiful resident; and, the meaning of the phrase, "a burglary/robbery/rape/carjacking gone wrong"
At VFR
we've discussed many times the insidious nihilism of police chiefs and journalists who describe a murder as "a burglary gone wrong," or "an armed robbery gone wrong," or even, in the case of the kidnapping, sexual torture, and murder of Channon Christian and Christopher Newsom in Knoxville in January 2007, a "carjacking gone wrong." We've also noted how journalists and police particularly favor this usage in the case of black-on-white murders.
Calling a murder "a robbery gone wrong" is nihilistic, because it implies that there's nothing wrong with robbery, that's it's an ok thing to do, or at least not such a bad thing to do. But, the implied message continues, somehow this innocent or not-so-bad activity of robbery got unintentionally out of control and turned into a more serious act, which, it is implied, also was unintentional. Of course it's daft of the police to suggest that crimes are unintentional, since if they weren't intentional they wouldn't be crimes. Under our system of criminal law, a crime consists of two elements: the intention to commit the criminal act, and the act itself. If someone is arrested and charged with murder, it's because the police and the D.A. believe that the person not only committed the murder, but intended to commit the murder.
Why then do police routinely describe horrible murders as "X gone wrong," as though they felt that their job was not to apprehend and arrest criminals, but to make excuses for them? I don't know for sure. I will have to call up some police departments and ask them. But I think it's because central to the task of liberalism is that it must lessen, even if it can't entirely eliminate, people's belief in the existence of evil. If some intentions, acts, and persons are evil, then they are worse than and inferior to other intentions, acts, and persons. Which means that some acts and people are better than others, and some are worse than others. But this contradicts the modern liberal belief in the substantive equality of all persons. Therefore the belief in the existence of evil must be eliminated, or rather (since it can't be entirely eliminated) , it must be lessened and put into the background to the extent possible.
And therefore any person in an official position in liberal society whose job involves dealing with questions of right and wrong, innocence and guilt, will end up following that nihilistic imperative, whether he has thought about it consciously or not.
In addition to eliminating moral inequality, the denial of intentionality helps soothe white racial fears. If a murder "just happened," or, to use the accepted formula, if it was a "random act" (and virtually all black on white rapes and murders are called "random acts"), then it was unintentional, and if it was unintentional, then blacks don't really intend to rape and kill whites and whites don't need to fear them. A rape or murder has no more moral significance or predictability then a stroke of lightening.
The elimination of inequality, and the suppression of white fears of nonwhite predation—these are the sources of the poisonous phrase, unresisted and unremarked on in modern society, "an X gone bad." But in yesterday's New York Post we have something new. To set the stage for the Post, here is the much clearer account in the New York Daily News :
A housekeeping manager at the tony Jumeirah Essex House hotel tried to rape a gorgeous investment executive as she slept—then viciously stabbed and strangled her when she fought back, police sources told the Daily News on Sunday.

Derrick Praileau, 29, slipped into the condo of Andree (Sara) Bejjani and held a 10-inch knife to her throat as she lay in bed Saturday morning, investigators said.

The sex-crazed manager pulled Bejjani's nightgown over her head.

When the wealthy exec resisted, Praileau strangled her, slashed her throat, then plunged the giant knife into her neck, cops said.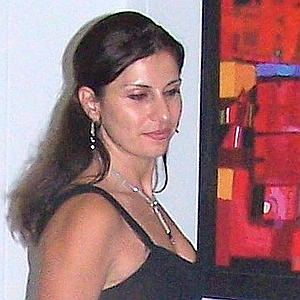 Andree Bejjani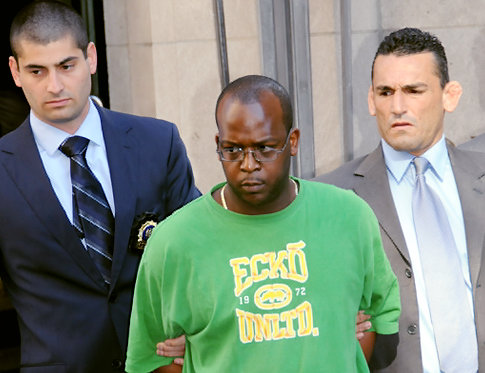 Derrick Praileau
Now that we know what happened, here's the
Post's
story
:
'FESS IN BOOZY SEX SLAY AT POSH HOTEL
By Larry Celona, Jamie Schram and Edmund Demarche
September 21, 2009

A housekeeping manager has admitted to strangling and slashing a well-heeled businesswoman at Manhattan's tony Essex House while on a booze binge—in what cops believe was a sex attack gone awry, sources said yesterday.

"I just lost it," Derrick Praileau, a married father of two, allegedly told cops.
A sex attack gone awry.
A rape GONE AWRY.
He didn't intend to kill her. He ONLY intended to rape her. Which wouldn't have been so bad, if—darn it—she hadn't resisted being raped by him and things just got out of control and he "lost it" by plunging a 10 inch knife into her neck which he just happened to have with him when he began his attempt to rape her.
Praileau was caught on surveillance video trying to cover his tracks by returning to 44-year-old Andree "Sara" Bejjani's condo just minutes after the attack, the sources said.

That's when he used a maid's electronic key card to enter the unit, which belongs to Bejjani's sister, and grab incriminating bed linens before fleeing again, the sources said.

Cops said the attack on Bejjani—a politically connected investment adviser who once volunteered for Barack Obama's presidential campaign—appeared to be sexually motivated.

Law-enforcement sources said it did not appear that the Lebanese-born woman had been raped, although she was found naked from the waist down, with her nightgown bunched up around her. [See, he intended to rape her, but it didn't work out, because she resisted him, so he "lost it" and killed her instead of raping her. Of course rape turning into murder is one of the most common things there is, especially when the rapist initiates the rape with a 10 inch knife in his hand. But the NYPD, whose job it is to deal with such crimes, and the New York Post, whose job it is to report them, would have the public believe there's no ordinary and predictable connection between rape and murder.]

An autopsy showed that she died of strangulation.

Police Commissioner Ray Kelly said there was no indication the suspect and victim were acquainted, romantically or otherwise.

The chilling new details surrounding the slaying in the 10th-floor condo Saturday morning emerged as cops charged Praileau, 29, with second-degree murder.

He was arraigned and held without bail last night. In court papers, authorities allege that he confessed to killing Bejjani.

Praileau's lawyer, Richard Siracusa, declined comment.

Praileau has worked at the Essex House since he was 17. He became a manager seven years ago, and quickly earned a reputation for having a "flash temper," one employee said.

Meanwhile, Bejjani was always polite with staff and frequently sat in the lobby of the famed hotel and condo building quietly working on her laptop, the worker said.

A woman who identified herself as the victim's sister said Bejjani never mentioned Praileau to her.

"The family is distraught," the sister said, fighting back tears. "I'm completely in shock."

Investigators relied on Praileau's statement, surveillance video and key-card records to retrace the accused killer's steps leading up to the slay.

Praileau said he was drunk when he arrived at work about 5 a.m., an hour before his shift was set to begin, sources said. Records show he used his manager's access card to enter a different unit before opening the door to Bejjani's condo at 6 a.m.

In his statement to cops, Praileau said he choked and cut her, explaining, "I just lost it" upon entering the room and discovering the sleeping woman.

Bejjani was found with a jump rope around her throat and a 10-inch, serrated bread knife stuck in the back of her neck.

Additional reporting by C.J. Sullivan and Beth Stebner

larry.celona@nypost.com
Here is the far superior
story
in the
New York Daily News
which I quoted earlier:
HOUSEKEEPING HEAD DERRICK PRAILEAU CHARGED WITH SECOND-DEGREE MURDER IN ESSEX HOUSE SLAY
By Rocco Parascandola, Mark Morales and Jonathan Lemire

A housekeeping manager at the tony Jumeirah Essex House hotel tried to rape a gorgeous investment executive as she slept—then viciously stabbed and strangled her when she fought back, police sources told the Daily News on Sunday.

Derrick Praileau, 29, slipped into the condo of Andree (Sara) Bejjani and held a 10-inch knife to her throat as she lay in bed Saturday morning, investigators said.

The sex-crazed manager pulled Bejjani's nightgown over her head.

When the wealthy exec resisted, Praileau strangled her, slashed her throat, then plunged the giant knife into her neck, cops said.

The cold-blooded killer left Bejjani for dead on the floor—with the knife still in her neck—then returned to the room hours later in an attempt to tidy up the murder scene, the sources said.

Praileau, a father of two from the Bronx, was charged with second-degree murder and was ordered held without bail at an arraignment last night.

He confessed to killing Bejjani, 44, a prosecutor said. But police sources said he would not admit to trying to rape her.

Police Commissioner Raymond Kelly said Bejjani did not have a previous relationship with her killer. Cops said he was eying her in the weeks before the slaying. [LA notes: this contradicts what the next story says, that he went wandering around, looking for a victim.]

Praileau began working at the glitzy hotel on Central Park South when he was 17 and was promoted to a manager's post seven years ago, Kelly said.

"Our sincere condolences go out to the victim's family," said Jenny Glover, a spokeswoman for the hotel, which has converted some of its rooms to condos.

The arrest of the hotel worker in the slaying unnerved other residents at the posh high-rise.

One mom met Praileau two weeks ago when she and her four children moved into the apartment directly above Bejjani's.

"It's so creepy knowing that it was someone on the inside who did it and that was a matter of feet away from us," said the woman, who gave her name as Gina. "A woman lost her life, and her soul, right below us. It's terrible."

Bejjani had sublet the apartment in the 43-story building—where condos go for $7,000 a month and up—from her sister.

The Lebanese-born woman was the founder of Royal Investments LLC, an investment firm based in Dubai, and specialized in advising wealthy Arab investors.

She continued that role in 2008 after being hired as a vice president of The Carlton Group, which has an office on Park Ave.

Politically active, she worked as a volunteer for President Obama's campaign and became involved in several local races, a heartbroken friend said.

"She was very nice and very smart," said Steve Behar, a Queens lawyer who received a sympathetic e-mail from Bejjani on Primary Day after he lost his bid for a City Council seat.

Bejjani's brother and sister declined to speak to reporters after they identified her body.

Praileau's neighbors called him quiet, but pleasant. "He don't converse with nobody," said Sean Johnson. "He just [goes] about his business."

rparascandola@nydailynews.com
Here's a further
story
in today's
Post
in which the killer explains how he came to attack and kill the hotel guest.
HOTEL 'KILLER' IN SICK BOAST
By Larry Celona and Jeane MacIntosh
September 22, 2009

A housekeeping manager at the Essex House coldly claimed he strangled a resident during a drunken sex attack because "when I drink, I lose control—and I want what I want," law-enforcement sources said yesterday. [LA replies: Hey, Praileau wants what he wants! Just like Woody Allen's heart! And what did Praileau want? He wanted to find a female resident or guest to rape. And how many unaccompanied female residents of the luxurious Essex House are nonwhite? Probably very few. So he was looking for a Caucasian woman to rape.]

Derrick Praileau made the sickening remark while being grilled about Saturday's strangulation and stabbing of investment adviser Andree "Sara" Bejjani, 44, the sources said.

Praileau said he was blind drunk when he started skulking around the hotel and condo building hunting for a woman to attack. He was apparently so blitzed that he left evidence all over the place, sources said.

Cops found a copy of his work schedule on the body, where it apparently fell from his pocket as he bolted from the room, the sources said. He also left his bloody shoes, pants and shirt at his Bronx apartment, where they were recovered by cops.

Praileau, 29, married with two kids, said he'd been drinking all night before getting got to work an hour early, at 5 a.m., to start hunting for prey, sources said.
- end of initial entry -
LA writes:
The 9/21 Daily News story says police say he had eyed Bejjani for weeks.

But the 9/22 Post story says he told police that he wandered around drunk looking for a woman to attack.

But how could he wander around looking for someone, at 5—6 a.m.?

The News' version makes more sense.
Michael S. writes:
These stories raise a lot of obvious questions. You've discussed some of them. Here are some of mine:

First, the suspect allegedly entered the victim's room using a maid's electronic key card. Did it belong to some specific maid? If so, to whom, and how did Praileau get it? Or did he just use an "extra" one from the office?

Second, why was a man who was known to have a "flash temper" promoted to such a position in the first place? and in such a high-end establishment? Did management not think they could attract anyone better?

Third, did the apartment have a deadbolt or chain-style inside lock? These days most hotels use electronic card-keys, but guests can secure the door using a lock like this one.

Did this apartment not have such a lock? If so, why did the victim not use it?

Fourth, the alleged murderer is said to have been drunk when he arrived at his workplace an hour early. He had been drinking all night, they say. When did he stop drinking? He lived in the Bronx. He probably took the subway to work. Figure that took half an hour, and if he was leaving home that early, he may have had quite a wait for the train. Plus before that, he had to get ready to leave the house. I figure that if he arrived at 5AM, he probably left around 4AM. Was he drinking on the way to work? If not, what had he been drinking, and how much of it had he been drinking if he was, as the Post claims, "blitzed"? He must have really been putting it away if he was still blitzed at least two hours after he stopped drinking. If he had been that drunk, he must have been staggering into work, slurring his speech, etc. Did anyone at the hotel notice that? Did the detectives ask about that? If so, what answers did they get?

And finally, the Post writes that "[h[e was apparently so blitzed that he left evidence all over the place, sources said." Maybe he was just stupid enough to have done that even if he hadn't been drunk. Was he drunk when he claimed to have "lost it"?
Gintas writes:
"But I think it's because central to the task of liberalism is that it must lessen, even if it can't entirely eliminate, people's belief in the existence of evil."

Bigger than elimination of people's knowledge of evil in the cause of equality is the drive to purge God; if there is no evil, then there is also no God (not that God's existence depends on the existence of evil). I think you've made such a point before, and it seems consistent with "no good, no evil" drive of materialist reductionism / nihilism / atheism. I think that is a bigger part of the liberal project.
David B. writes:
Years ago I read that high-end hotels and motels are not completely safe for this very reason. The workers in these places are neither well paid or closely screened.
September 23
Howard Sutherland writes:
Excellent coverage, as always, of the Essex House (no, I won't add the Arab name) atrocity. Andree Bejjani sounds like a very accomplished woman, despite her infatuation with The One. And Derrick Praileau sounds like a type we're all too familiar with, even if most people aren't willing to acknowledge it.

It is interesting to me that the Daily News story is so much better than the one in the NY Post, given that the News is widely considered to be a liberal paper, while the Post is conservative (neocon, really). But even the News story contains a statement I'm willing to bet isn't altogether accurate. Praileau is described as "a father of two from the Bronx." That's true after a fashion, but I would wager that where Praileau is really from is not within these shores—I'm guessing he is actually a Haitian. Yet another delight of diversity (though one might say that, sincerely for a change, of Miss Bejjani) and gift of mass immigration to all of us dull natives.

If I'm right, here is another routine media distortion—not quite as egregious as describing murders as robberies/rapes/carjackings "gone wrong"—that is deliberately misleading and mendacious. It is the ubiquitous media practice of describing immigrants and illegal aliens as being "from" whatever American (or Canadian, British, Aussie, NZ, French; the practice is indeed ubiquitous) town they happen to be squatting in at the time of the story. So an illegal alien from Mexico, Guatemala or El Salvador driving drunk for the umpteenth time who runs into and kills several Americans in, say, South Carolina is sure to be described as "from Charleston" or as a "South Carolina man." [LA replies: I don't think they say, "A South Carolina man." They say, "A Charleston man."] A Pakistani terrorist who grew up in Bradford but has returned to his Pathan roots as a mujahid will unfailingly be described as "from Bradford" or, even more absurdly, as a "Yorkshireman." As the Post's story about the murder of Miss Bejjani shows, it isn't only the openly liberal media that engage in this idiocy. This particular distortion galls me because it is the media programming readers—most of whom don't read very deeply—to consider these aliens' harmful presence in our midst as something natural and normal. So described, they appear to be as much "us" as we are. It is a Big Lie told in a myriad of small ways. I know from personal experience that it is very effective with Noo Yawkahs, who are now so inured to mass immigration that they think nothing of an annual influx of utter aliens to their city in the hundreds of thousands every year. Yo, dat's what Noo Yawk's all about! Nation of Immigrants, yo! [LA replies: However, Praileau is not a recent immigrant. He had had his job at the Essex House for some years.]

Another problem is mentioned in the story. Praileau is being charged with second degree murder in a vicious killing that in most states would be a first degree, often capital, charge. In liberal New York, however, first degree murder charges are reserved for premeditated killings "involving special circumstances." In practice, New York almost never charges murder one for anything except the murder of a cop or a judge. All other premeditated killings, like Praileau's slaying of Miss Bejjani, are charged as murder two, for which the maximum sentence is 15 years to life.

While I certainly agree that murdering a cop or a judge should be murder one, I'm not sure a state should reserve the category only for government employees. In New York, murder one conceivably could carry the death penalty, but the Court of Appeals (NY's supreme court; in NY the Supreme Court is the trial court—go figure) ruled New York's death penalty statute unconstitutional a few years ago, and I don't think our servants in Albany have got around to fixing it to please our robed mistresses of the bench. [LA replies: my understanding, which may be incorrect, is that at present first degree murder cannot be charged in New York state. This situation goes back much further than a few years, more like 20 or 30 years. I've forgotten the reason. It has something to do with a court decision to which the legislature never responded. It may have to do with the death penalty, as you suggested. It's a irregular situation that has never been fixed.]

Speaking of New York matters, it is a measure of the media's continuing role as The One's offensive line that almost nobody is commenting on the unconstitutional, and I think unprecedented, outrage of a sitting president of the United States openly instructing the governor of a state to get out of another pol's way, and displaying his favoritism publicly on the Albany tarmac in the manner of an oriental despot. The usual way to do these things would be for B. Hussein, in his role as effective head of the Democratic Party, quietly to call Paterson and tell him it's time to take one for the team. But that would not sufficiently reflect The One's amazing and unique One-ness. Since Obama has already arrogated to himself the unconstitutional power to fire the head of General Motors, maybe it's not such a big step to sacking the satraps, governors I mean, of the states. That's Change all right, but it doesn't give me Hope! HRS. [LA replies: according to yesterday's papers, Obama's messenger met in private with Paterson and told him that Obama didn't want him to run. Then the situation leaked, which supposedly was not what the president wanted. According to an article I read in the Daily News or Post, a source (which was obviously Paterson) said that Paterson had been willing to heed the advice not to run, but when the thing became public, then Paterson began to resist it. So it would not have served Obama's purposes for this thing to have been leaked. He was not seeking publicly to humiliate Paterson.]
LA replies:
I responded to each of Mr. Sutherland's points as they came up, but then realized that he (and I) have gone very far afield from the topic of this entry. I am posting this, but I ask Mr. S. in future to confine his comment to the topic at hand, not treat a comment as a potluck.
Howard Sutherland replies:
Well, there was something of an overarching New York theme. Point taken. HRS
LA replies:
Ok, New York ties it all together! Hah.
Posted by Lawrence Auster at September 22, 2009 03:30 PM | Send