The Obama Undertow?
Readers are
probably familiar with Paul Kersey's coinage, "the Black Undertow," referring to the massively degrading effects on any institution, community, or society in which blacks are present in large numbers or are in controlling leadership positions. In fact, Kersey has an
article
about Chicago at his site now (which by coincidence I
linked
just 30 minutes ago) in which he refers to the Black Undertow and says that Chicago is heading in the same direction as Detroit.
Does Kersey have an ironic acolyte at the Chicago Daily Observer? Browsing Lucianne.com I just came upon a story at that paper entitled:
Presidential Undertow May Sink Democrats in State Senate Races
The article also shows this movie poster: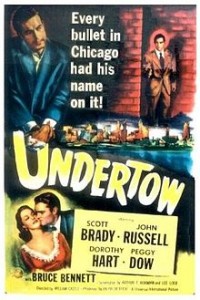 I think we may say that it's not just Democratic state legislators in the "redder" parts of Illinois whose future is threatened by the Obama Undertow, but America itself.
* * *
And now Gintas sends this: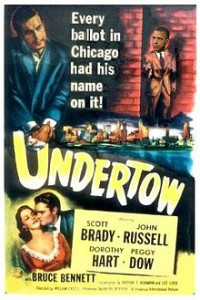 Posted by Lawrence Auster at August 23, 2012 04:40 PM | Send