High school English teacher stabbed 16 times by fellow high school English teacher with a screwdriver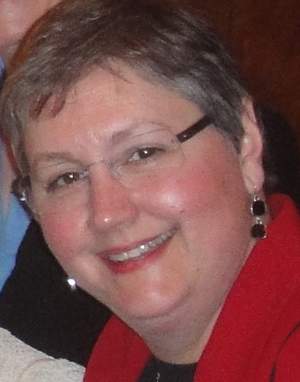 Cynthia Grozier: another white person in the wrong place at
the wrong time, teaching English in a public high school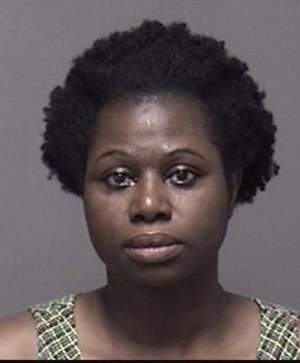 Ronette Ricketts: didn't like being asked why she had
missed an English Department staff meeting that morning
Lohud.com, the
news site for New York's Lower Hudson Valley,
reports
:
Shocked Poughkeepsie school deals with stabbing of teacher; colleague faces felony counts
December 15, 2011

Students, parents and staff are stunned after a Poughkeepsie High School English teacher was accused of stabbing another teacher with a screwdriver about 16 times in a crowded hallway, authorities and witnesses said.

A day after Thursday's attack, which was recorded on closed-circuit TV, the school is working to address concerns of students, parents and staff.

Ronette Ricketts, 40, of the Town of Poughkeepsie was charged with first-degree attempted assault and second-degree assault, both felonies, and fourth-degree criminal possession of a weapon, a misdemeanor. Ricketts is due in City of Poughkeepsie Court this morning.

Cynthia Glozier, 54, a Rhinebeck resident and English teacher at the school, was listed in good condition and was recovering Thursday at Saint Francis Hospital. No students were involved or harmed in the incident, police and school officials said.

A two-hour delay for students is scheduled for today while teachers and staff are to arrive at the regular time. There will be assemblies for students and teachers, and counselors will be available again today, city Schools Superintendent Laval Wilson said. The district also is looking into disciplinary action against Ricketts.

The incident occurred around 10 a.m. Thursday. Ricketts is accused of brandishing a screwdriver and striking Glozier numerous times in the face, back and upper torso in a second-floor hallway, police said. An off-duty police officer working security at the school called 911 and requested an ambulance and additional police, said Detective Sgt. Walter Horton of the city police.

An assistant principal, two teachers and a student helped separate Ricketts and Glozier, Wilson said.

Glozier reportedly approached Ricketts to ask her why she had not attended a staff meeting of the English Department that had been held earlier in the morning. Ricketts said she was busy with parent-teacher conferences, "and then one thing led to another," Horton said.

About 150 people gathered at Poughkeepsie Middle School for an emergency board meeting held by the school district Thursday night.
Posted by Lawrence Auster at December 16, 2011 03:22 PM | Send