Arms and the Woman
As though
she were the un-Auster, Jody Thompson at the
Mail
praises
Michelle's big red dress ("Michelle Obama turns on the glamour in stunning scarlet at Washington DC awards dinner") because it "showed off her as ever enviably sculpted arms." Egad. She
envies
Michelle for having arms like a man (not to mention her bulging shoulders and neck muscles).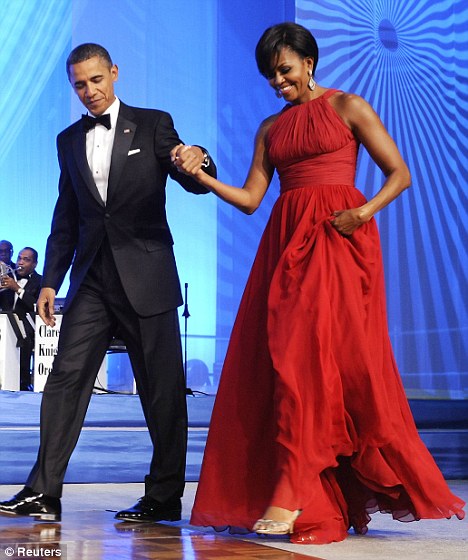 Look at the photos in the story. The more Michelle tries, the more unnatural and out of place she seems. The more feminine she thinks she's making herself, the more masculine she becomes. Why can't she just relax, and stop trying so hard? Well, there's a very good reason why she can't relax.
She knows she doesn't belong where she is
. She's a life-long disliker of America who now is in the position of being a symbol of America. She's a deeply angry and race-conscious black person who now must pretend to be benevolent and represent all of us. She's a muscle-bound giant who must appear to be the acme of the feminine.
Posted by Lawrence Auster at October 02, 2010 08:44 AM | Send